A 17-year-old business administrator who is embarking on her level 3 apprentice is urging young people to think about a career in the care sector.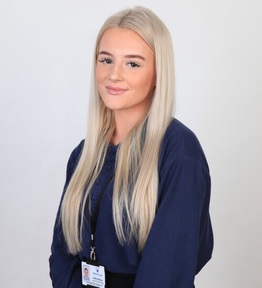 Lauren Rawson. Credit: Respectful Care.
Lauren Rawson from Sutton in Ashfield attended Quarrydale School in Sutton and included a health and social care GCSE as one of her subjects.
After she left school, she wanted to further her studies in mental health and wellbeing but after a chance encounter with a colleague from Respectful Care Nottingham South, Ms Rawson decided to try social care and "see what it is all about."
Ms Rawson told homecare.co.uk said: "I did my GCSE in health and social care. I always took an interest in it. It was one of my favourite subjects whilst I was in school.
"When I left, I wasn't sure what I wanted to do. I was going to go along with studying mental health but I knew [a friend who] worked in care so I just thought I would try it and see what it is all about.
"I started my apprenticeship and stayed here ever since. I have been loving it ever since I started."
Ms Rawson wants to see other people joining the care sector and to encourage them, she said: "It's very rewarding and every day you feel good about yourself. It's a very nice environment where you have everyone around you where we all get along. It's a great career.
"It's something to have a go at whilst being paid.
"I hear a lot of people say 'oh care, its quite a scary job' but you don't really need to worry about that because you get the training provided for you and you get so much support, it's all there for you. You don't need to worry."
'You have a good work/life balance with flexible hours'
Ms Rawson has even managed to recruit one of her school friends into a career he really enjoys.
"One of my friends who I went to school with messaged me one day and asked what I did. He said 'it looks really good'.
"I managed to get him an apprenticeship at the other Respectful Care branch, and he's been there for about five months now. He is really enjoying it. He is out in the field all the time and the clients absolutely adore him."
Ms Rawson's apprenticeship is studying business admin. "I like the business and HR side of things as it goes deeper into health and social care and what can be improved. So, it seemed natural to go into it as a career."
The apprenticeship will take a total of 18 months to complete which focuses on the business side of the company, however, Ms Rawson also receives home care training and goes out to client visits.
She said: "The work all links together and I get the time to do my apprenticeship tasks at the end of the day, so use about eight hours a week to keep on top of it."
Ms Rawson who has been a business administrator with Respectful Care for seven months says the best thing about working at the company is "you have a good work/life balance with flexible hours, and you get a good amount of time to do what you want to do outside of work."
When asked how clients react when they see someone so young visiting them, Ms Rawson said: "They love it when you visit them because don't really see much of the younger generation unless it's their grandchildren.
"It's nice to know you can be there for them and help them with the things they can't do."
'You are gaining experience and gaining skills and being paid for it'
Hayley Clayton, staff team leader at Respectful Care Nottingham South, said: "Lauren is very compassionate and polite, respectful, knowledgeable, and professional when speaking to people. It's rare to see someone of such a young age to be so mature.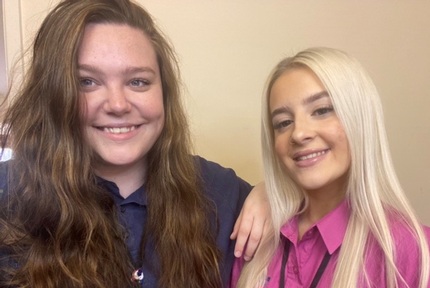 Hayley Clayton (left) and Lauren Rawson. Credit: Respectful Care.
"Many of our clients love talking to young people and getting a different perspective on things – as well as reminding them of what they were like when they were young."
Ms Clayton believes starting an apprenticeship at a home care company can be beneficial for everyone including how to look after yourself.
She said: "A lot of people Lauren's age don't know how to look after themselves. They are still living at home and thinking about moving out.
"Care gives you that knowledge to become independent. You get to know what is best for the client, how to give them the best quality of life and how to get that quality of life for yourself and those skills early on.
"Lauren is learning on the job for the majority of the time, so you are really gaining lots of experience and you are gaining those skills and being paid for it. When you are that age, you don't get that many opportunities to get paid for that as well."
Respectful Care is even helping Ms Rawson learn to drive and has booked her some driving lessons to get her started.
"Lauren is getting a loan from work to support her driving lessons. We do anything to help you to work. We can't expect you to look after other people if we can't look after you," says Ms Clayton.
Ms Rawson added: "I'm definitely going to finish my apprenticeship here and you never know, I could be offered a place in management. It is something I want to do."
Read More: https://www.homecare.co.uk/news/article.cfm/id/1669699/home-care-apprentice-social-care